What is E-Waste? E-waste refers to household and business electronics that are no longer useful for their original purposes or actually unwanted. Indeed, they often can be reused or recycled for other reasons. Certain e-waste such as CRTs (i.e. televisions and computer monitors) contains toxic materials which are required to be disposed and handled in proper environmentally correct methods.
As a licensed e-waste collector, we will:
1.) REDUCE - collect to avoid improper disposal and so reduce the toxic waste in our living environment.
2.) REUSE - donate some working and repairable equipment for those who cannot afford them.
3.) RECYCLE - anything which is not in the working and repairable will be sent to domestic refineries that would recycle them with modern and up-to-date standards.
We accept electronic equipment and devices in any condition, from desktops to mainframes, photocopiers, stereos, laptops, cameras, cell phones, power tools, household electronics and rechargeable batteries etc. We hope to serve our community by providing a cost effective and environmentally beneficial solution to the growing e-waste problem.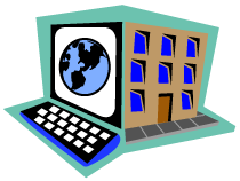 CSS Solutions
1680 West Winton Ave., Unit 8
Hayward, CA 94545
Phone #1: 510-931-5640
Phone #2: 628-233-6003
Hours: Monday thru Friday, 10:00 am - 6:00 pm (By Appointment Only)
Please notice our announcement on regional collection events.
Here is how we collect:
1.) We organize periodical collection events in your community neighborhoods.
2.) We dispatch FREE pickup for large quantity (500 lbs or above).
3.) We manage a convenient facility for your drop-off.